The Early Years Learning Framework V2.0
We have been very busy here at Curriculum Kids since the release of the EYLF V2.0
We are taking our time to explore the document, discuss, put into practice and reflect as we gain an understanding of what it means to us. As we do this, we will be updating all our titles to reflect the EYLF V2.0. We are excited by many of the changes and look forward to delivering updated products for you throughout the year ready for 2024 as the new V2 comes into play.
 Hard copies of the original titles will be discounted and available. Remember that these will still have value and can be used as is throughout 2023. If you purchase one of these hard copies in 2023, we will be more than happy to send you a download of the update once it becomes available.
 As the new products become available, we will add them under the EYLF V2.0 tab. We are currently reviewing our sustainability vision moving forward and are yet to decide if we will offer hard copies or keep it to downloads only, your feedback on this would be much appreciated! Of course, we will continue to print our titles that are required as TAFE textbooks.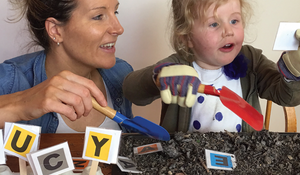 The Early Years Learning Framework
At Curriculum Kids we support the Early Years Learning Framework (EYLF).  We believe that incorporating all areas of this Framework into an early learning environment prepares children in an optimistic manner for their journey in life.
Our aim is to assist Educators with their programming by providing resources that are time saving, high quality, inspirational and visually appealing.  We respect that Early Childhood Educators have varying curriculum approaches that reflect their own personal philosophies. We believe that the Framework can be used in conjunction with all curriculum approaches, as the purpose remains the same, to provide a high quality program that develops children in a holistic manner.
Sign Up To Our Mailing List
Sign up for our latest news, offers & discounts